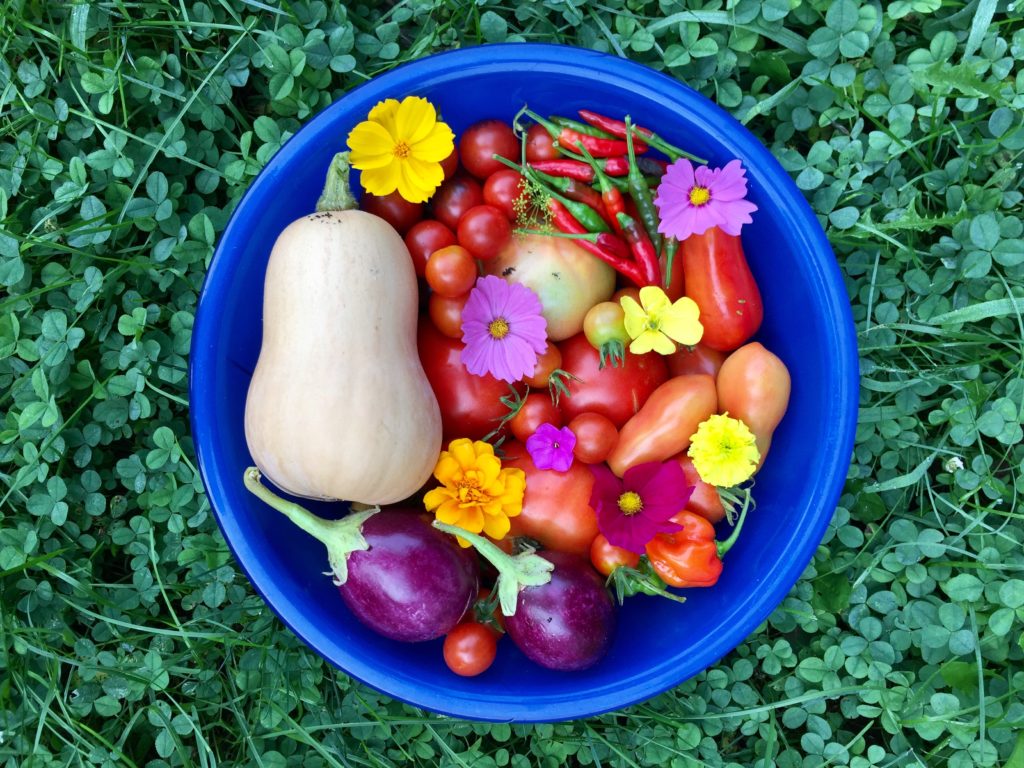 Thank you for sharing your produce with our food pantry clients. COVID -19 has brought some new challenges for us all. The FDA states that there is currently no evidence of food or packaging being associated with transmission of the corona virus that causes COVID-19. However, during this time, we ask that precautions be taken to keep you, the food pantry staff and our clients as safe as possible. 

Please follow these guidelines if you are planning to bring produce to the Pantry.

–PLEASE DO NOT HARVEST or deliver food if you are not feeling well, coughing, sneezing, or have a fever or have been in close contact with someone who has COVID 19 symptoms. 


-Wash or sanitize your hands before you begin to harvest. 

 Wash your hands when you are finished harvesting.


-Bring produce to the Pantry in a clean, dry, disposable container such as a ziplock bag or plastic garbage bag (unscented!)

 Label the bag with your name and address (home growers) or the name of your community garden or CSA and what items you are donating.


-If you bring peppers , please indicate if they are hot. 


-Community Gardeners and CSA donors – If you are collecting or bringing produce in a bin or cooler, wash and sanitize the container on a regular basis.(with a food contact surface approved sanitizer).
-Please read the IFP Garden Harvest Guidelines. These guidelines allow us to make sure the produce is safe and tastes great for our clients. 


-We cannot accept produce with signs of mold, fungus, decay, or insects. 
If you have any questions about the guidelines contact Katy Galton at Katygalton@mcifp.org. 973-538-8049 ext. 216 or Tess Clarkin at EClarkin@mcifp.org


Drop off Location: 2 Executive Drive, Morris Plains, NJ


9:30 am – 4:30 pm



Monday-Thursday and 

Friday by arrangement. Call 973-538-8049 ext. 217
 to schedule.
We will have a shopping cart by the warehouse door for you to put your donation in. We will do our best to weigh and record the donation after we bring it inside.