Bringing Food to Those Without Transportation
Shifting geography of affordable housing in Morris County is forcing many low-income working families and senior citizens further away from our food pantries. Lack of transportation makes it very difficult to access the same nutritious foods available to traditional IFPN clients.
Access to nutritious food such as fresh produce and dairy are critical to maintaining health for low-income families and seniors. To ensure people in even the most remote areas of Morris County have access to nutritious food, we created the Healthy Choices Mobile Pantry.
You can help fund our mobile pantry & delivery programs.
Our Mobile Pantry & Delivery Programs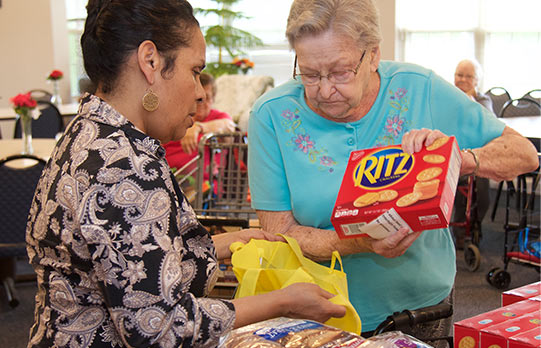 Home Delivery
The longest standing initiative in our Mobile Pantry Network, the Home Delivery Program was developed to support independent living for homebound seniors, people with disabilities and medically fragile individuals.
Our volunteers select foods that fall within their clients' dietary restrictions, then deliver it to their homes at a mutually convenient time. Volunteers typically develop a friendly rapport with their clients, so the program serves the dual purpose of supporting independent living while creating meaningful community involvement opportunities for those who are not available to volunteer during daytime hours.
Pantry Partner Program
Our team works with a network of smaller food pantries that need additional resources to serve their visiting families. We provide produce, dairy and supplemental groceries to pantries in Butler, Oak Ridge, Parsippany, Dover, Morristown and Roxbury.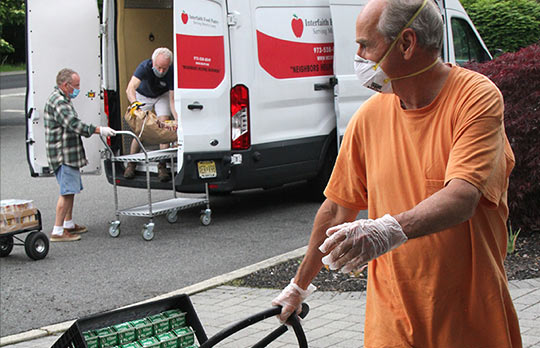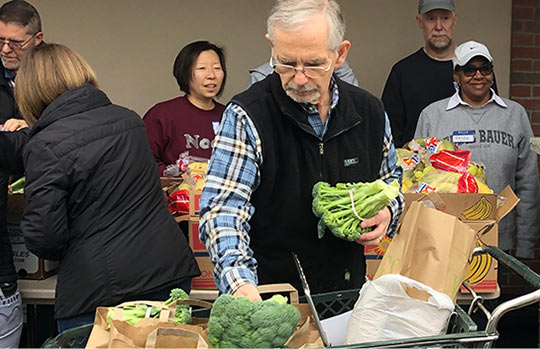 Helping Hands Senior Nutrition Program
IFPN provides easy-to-prepare grocery items to seniors receiving prepared meals from the Morris County Nutrition Project.
Senior Food Box Program
Our Senior Box Program supplies low-income seniors with large boxes of primarily non-perishable foods from the USDA, which we supplement with fresh produce and dairy. Currently we serve over 500 seniors who live in Madison, Flanders/Mt. Olive, Jefferson, Wharton and Butler.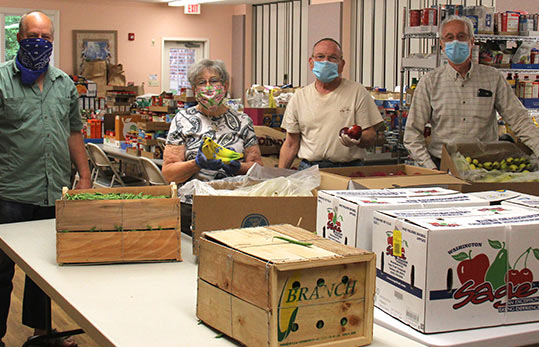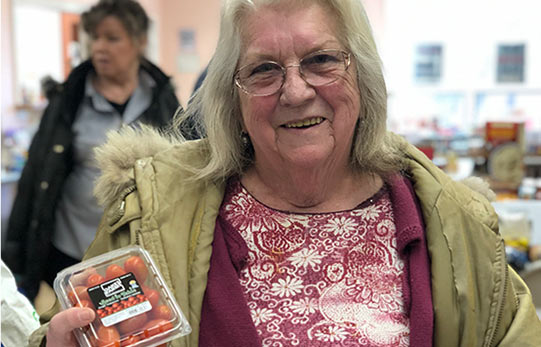 Supplemental Senior Nutrition Program
Working with the Morris County Housing Authority and the Dover Housing Authority, this program provides supplemental bags of food along with milk and fresh produce to residents who may not qualify for the USDA program but have been identified as at-risk. We currently distribute these packages to seniors in Dover, Morristown, Wharton and Randolph.
Every Person Counts
so Every Dollar Counts
With the recent COVID-19 outbreak, more and more families and at-risk seniors are sheltering in place and need our support. Your contribution can help fund some or all of our programs.
Donor Advised Funds

Charitable Impact

Qualified Charitable Distribution (QCD)