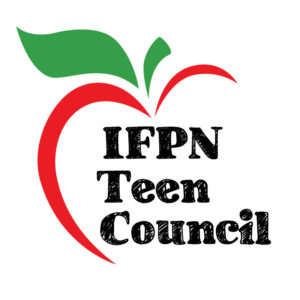 We are so excited to announce the launch of the Interfaith Food Pantry Network 2021 Summer Teen Council! This Summer, we will welcome two selected cohorts of students between the ages of 13-18 to participate in a four week program focused on all major areas of the IFPN (Operations, Fundraising, Nutrition and Food Rescue and Volunteers and Service). Students will tour the facility, getting a first hand look at our operation, speak with our leadership team during focused Q&A sessions, plan and facilitate their own fundraiser or food drive and roll up their sleeves and complete on-site service work. Upon completion of the program, participants will be awarded a service certificate, totaling 12 hours of service.
Who can apply to participate in the program?
Morris County students between the ages of 13-18 are welcomed to apply to take part in the IFPN Summer Council.
How can those interested apply?
With current restrictions, we can only select 8 participants for each cohort. Applicants will be asked to submit a short essay explaining why they feel that ending hunger is an important mission. Essay submissions should be sent to KPowell@mcifp.org by June 15, 2021. While we welcome applicants to include a preferred cohort, spots are very limited and those selected to participate must be able to commit to four full sessions of the program. Dates and times are listed below.
Where will the program sessions take place?
Cohort sessions will take place at our main location at 2 Executive Drive in Morris Plains, NJ. All participants will be required to sign a Covid waiver, complete temperature checks upon arrival and wear masks while in the building.
When will the two program cohorts be held?
Both the July and August cohorts will be held on Friday mornings from 10am to 12pm. Dates are as follows:
Cohort 1: July 9th, 16th, 23rd and 30th
Cohort 2: August 6th, 13th, 20th, 27th